Welcome to Smart Gets Paid
Founded in 2015 by renowned sales coach Leah Neaderthal, Smart Gets Paid helps women learn to consistently and comfortably land new clients in their consulting businesses. Through tools, programs, and coaching, women land the clients they want, get more yes's, and get paid dramatically more for every client engagement.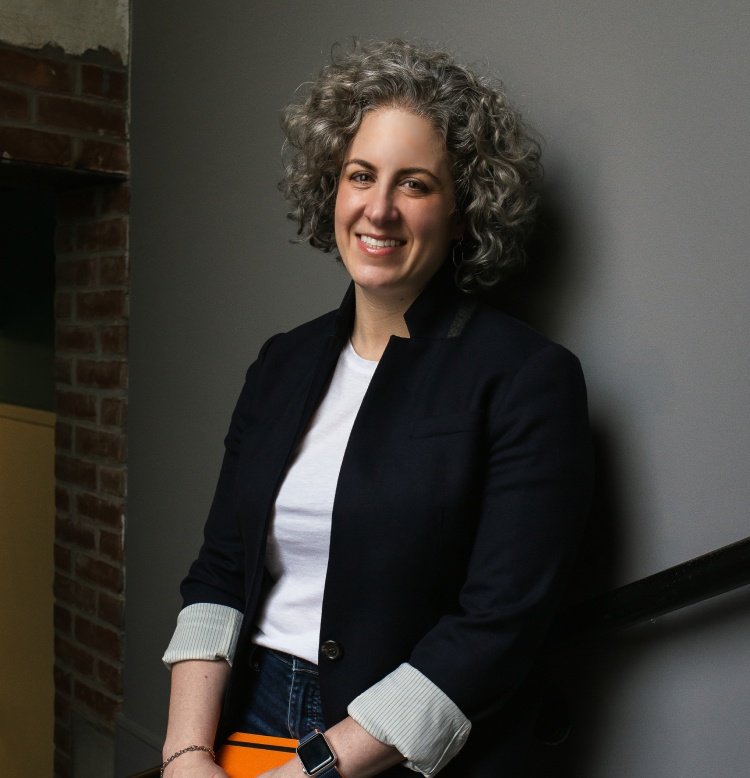 About Leah
sales coach & business mentor for independent consultants
When I left my corporate marketing career and started my first consulting business, I learned three things very quickly:
It's 1000x harder to sell your own stuff than to sell someone else's.
Marketing is not selling.
I had no idea how to sell.
I needed clients, but I didn't know how to actually get them, and I was terrified of coming off like a used car salesman. It made me doubt whether I was even cut out to run a business.
So I taught myself how to get new clients in a way that feels authentic, allows me to be myself, and that works, consistently. I now teach these techniques to others. Because I know it's possible to learn how to land clients, and actually feel comfortable doing it, once you know how.
I've never been a salesperson. I had to teach myself.
My background is in corporate marketing at advertising agencies DDB and Leo Burnett, and a mid-sized tech company.
But when I started my first marketing consulting business in 2010, I struggled so hard to sell, I even had to go back to an office job. That's when I realized that something had to change.
I decided to teach myself how to sell in a way that felt comfortable and that let me be myself.
I read everything I could get my hands on, tested every approach in my own business, and after several years…
I started to see results.
I had figured out how to lead clients to a successful signed proposal, and get paid more than I ever thought I could. What's best, I finally felt like I knew what I was doing. And the results showed: using the approach I created, I have a 92% win rate and I've sold over $3MM in work.
Now I teach other entrepreneurs in weeks what it took me years to learn.
From that first consulting business, I created two more and co-founded a global LGBTQ organization. Everything I learned in my businesses goes into everything I share with my clients.
Using my approach, students have landed their biggest contracts ever, gotten paid more than they ever could have imagined, and found incredible confidence.
You can see recent students' results here.
If you're ready to start getting these results in your business, schedule a call with a member of my team.
Other fun facts
I grew up in Nashville, TN, but I lost my Southern accent.
I graduated from the University of Pennsylvania in Philadelphia, PA.
I live in Brooklyn, NY, with my wife, our two children, and our dog.
I co-founded the organization Lesbians Who Tech
In 2016 I had a stroke (a story featured on Oprah Daily, here). Thankfully I recovered, but it completely changed how I thought about my business. Instead of working long hours, juggling tons of clients, and burning out, I needed to find a way to run my business while taking care of myself. What I learned in that process is what I teach women now, so they can make great money and have a fulfilling business without burning out.
I've ridden my bike from San Francisco to Los Angeles twice.
Stop waiting for word-of-mouth & referral clients…
Get them coming to you, consistently.
Grab your copy of Referrals on Repeat.
Stop waiting for word-of-mouth & referral clients… Get them coming to you, consistently.
Grab your copy of Referrals on Repeat.
The Team
Shaily Hakimian
Director of Customer Success & LinkedIn Coach
Cassandra LeRoy
Operations Director
Sue Holloway
Copy Coach